Annie Jnr.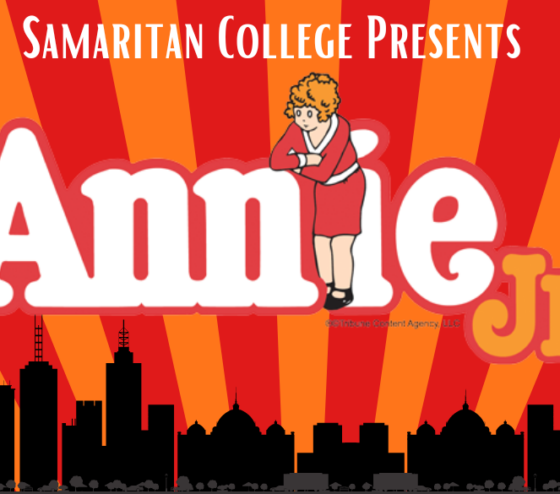 In 1930s New York City, an orphan named Annie lives a "hard-knock life" at an orphanage run by the cruel Miss Hannigan. Annie dreams of being reunited with her parents and escapes the orphanage to try and find them. Annie discovers a new family in billionaire Oliver Warbucks, his personal secretary, Grace Farrell, and a lovable mutt named Sandy. But Miss Hannigan, alongside fellow baddies Rooster and Lily, hatches an evil plot to manipulate Annie and Oliver Warbucks. Based on the popular comic strip and adapted from the Tony Award winning musical, Annie JR. delivers the classic story that will leave you grinning from ear to ear.
Genre - Musical
$25.00
4 November 2023
150 minutes
19:30
Middleback Arts Centre.
Middleback Arts Centre.